French Supermarket Chain Auchan Sells Machine Gun With Star and Crescent On It
For one euro, your child will be able to play with a machine gun decorated with a star and a crescent.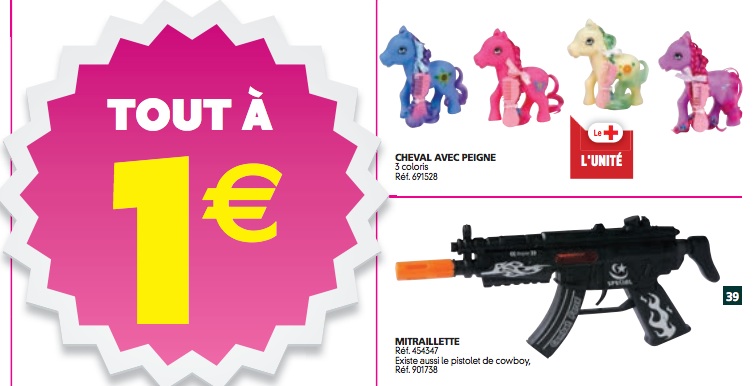 Unusual. « Everything 1 euro », this is the deal that French Supermarket chain Auchan is offering for toys and children books.
One euro for teddy bear flowers, a set of rings, books with rigid pages for babies, toy horses, little cars.
And one euro for a machine gun… which since last weekend has caused surprise and irritation on Twitter.
Its reference 454347 rhymes perfectly with AK-47. Here it is. Take a look just above the trigger. You can see a crescent and a star, both symbols of Muslim countries' flags. Some people even see a sabre, below the first too.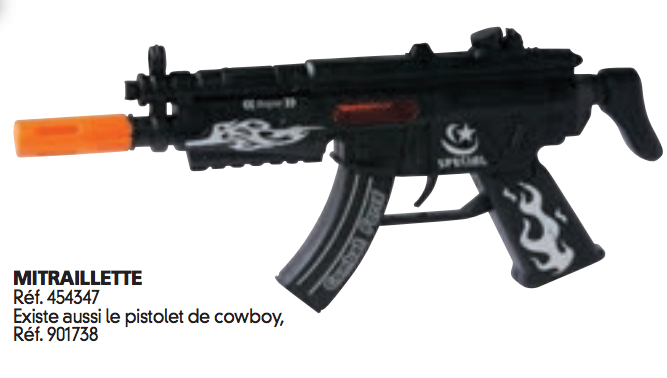 This machine gun looks like a Kalashnikov. It may be a replica of a weapon used by some Muslim country's regular army. In fact, it reads « Combat force » on the magazine.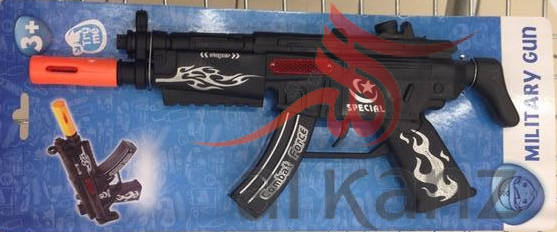 Beyond the debate about having weapons as toys, should we show concern that diversity expresses itself in such a way ? The question is open.
[Translated from French Auchan t'offre une mitraillette frappée de l'étoile et du croissant, by Mouna M.]