Anass Patel: «The Values of Crowdfunding are at The Heart of Islamic Ethics»
Crowdfunding. Associations and businesses will now have access to funding without having to resort to banks. A revolution.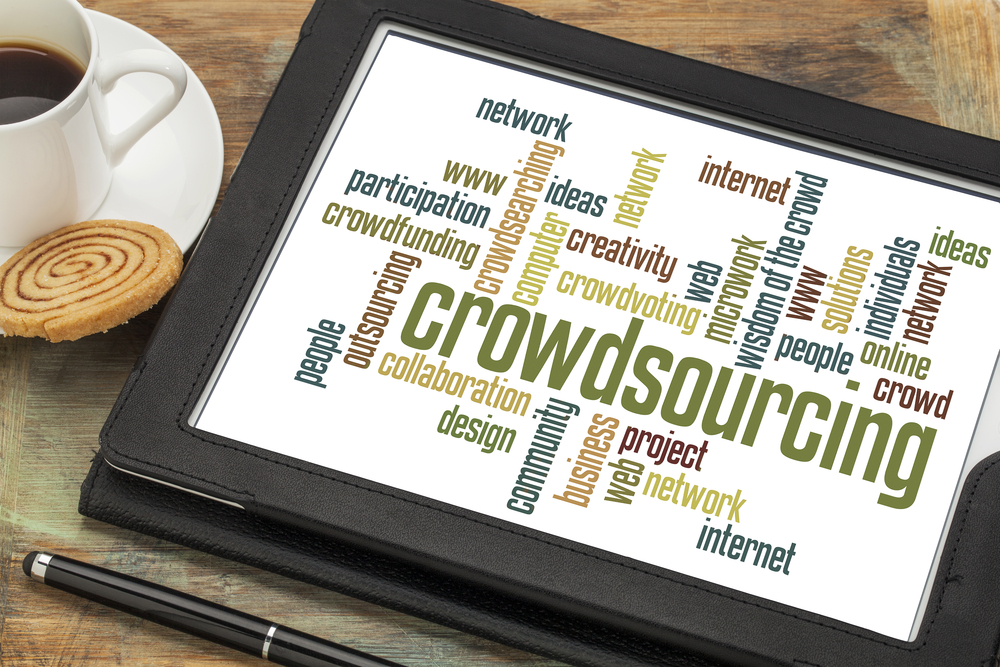 ©Shutterstock
Islamic Finance. Did Fleur Pellerin – French minister delegate for small businesses and digital economy – just make it into history? Of course, it's to early to tell. The flexibility announced last week , which is going to allow crowdfunding to really take off in France is a revolution in itself.
So far, the banks' monopoly on French economy prevented a lot of projects in need of funding to be achieved. From now on, the law is going to allow crowdfunding up to one million euros, without having to resort to banks. Any internet user will be able to lend or donate money in order to fund the project up to a maximum of 1 000 euros per project, on the crowdfunding platform of their choice.
We've interviewed the head of 570 easi – Anass Patel – who launched a crowfunding platform called Easi UP, in compliance with the ethic principles of Islam.
Al-Kanz : Could you please explain to us in the most simple way what crowdfunding is and how it can be implemented ?
Anass Patel : It is a very simple scheme that allows to collect the necessary money for undertaking people's projects, be they businesses, individuals or associations. The new thing is that digital devices and social media make the collection even faster and allow for a broader dissemination of the campaign promotion.
The new dynamics initially stam from a social policy which was already present in ancient societies and which banks wanted stifled. African or Asian tontines, credit unions, informal or self-help economy … they are all example of crowdfunding before the rise of the world wide web.
Al-Kanz : Why do associations and small businesses consider crowdfunding to be a solution to lots of their funding problems ?
Anass Patel : Community enters the new dimension of social networks – be they empirical or newly digitalized – which are increasingly structured and available at a long distance. Networks act like motors to the funding dynamics revolving around what researchers call the three crowdfunding circles :
– Family and friends, and in the case of Muslims, brothers and sisters in the religion,
– People you have very little ties with, friends of friends, or people you've met at work,
– And finally anyone who could be interested in your project through emotions, trust, or your social and economic impact.
The principles of crowdfunding are based on universal values which can be found at the heart of islamic ethics : the link, community, trust, solidarity, entrepreneurship … rather than price, market, rent, speculation, etc.
Al-Kanz : What can entrepreneurs in general, and muslim entrepreneurs in particular expect ?
Anass Patel : Fleur Pellerin's law project aims at making France the pioneer of crowdfunding, so we should experience a real change regarding project funds. Be they for fundraising (acquiring holdings in the capital of these firms) or equity loans up to one million euros. This equals the majority of seed capital shares or small companies' fundings.
Al-Kanz : How could you rephrase that using less technical words, for those of us who aren't familiar with the subject ?
Anass Patel : Let's take the example of motorway tolls to illustrate the declining banking monopoly. It is as if, all of a sudden, small cars – which weren't allowed to drive on motorways for decades because they are too slow – could finally ride beautiful French motorways, faster and more efficient. They don't pay tolls and they can get clean gas for a good price at the magnificient gas stations.
In a nutshell, the crowdfunding platforms represent the gas stations which are going to spread the capital, the necessary cash to make people's savings flow, just like the gas which is necessary to cars. And all of this without the monopoly of motorway giants who impose outrageous fees at motorway tolls.

We are hoping for a real liberalization in order to allow crowdfunding to work at its best.
We are hoping for a real liberalization in order to allow crowdfunding to work at its best.The power of supporting a certain existing project willing to expand itself, or support an entrepreneur's idea will be in lenders' hands.
The rules are going to be the same for everybody, so there's no reason to think muslim businesses aren't going to benefit from this. In our opinion, effort needs to be done in order to make things easy for muslim backers, by allowing them to find project matching their ethics and serving real economy.
[Translated from French Anass Patel : « les valeurs du crowdfunding sont au coeur de l'éthique musulmane », by Mouna M.]