My Nursery Teaches Toddlers English and Arabic
In Dubai, a one of a kind school teaches toddlers English and Arabic.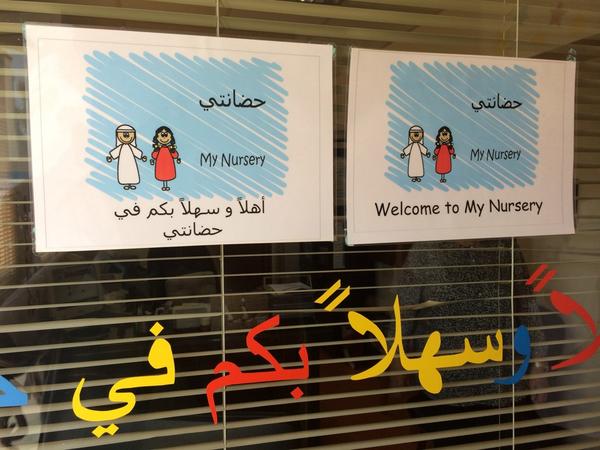 Currently in Dubaï to attend the World Islamic Economic Forum, we've decided to stay a bit longer – not on vacation – in order to meet some entrepreneurs, both Emiratis and Non-Emiratis.
Our goal was to discover new initiatives to share with you. And also build bridges, as good as we can, between the UAE and France (including the wider area).
Among all of these new projects, there's one that is definitely worth knowing about: My Nursery. There are lots of these in Dubai, will say those are familiar with the UAE.
That's one thing, but My Nursery is one of a kind: it is the only kindergarden that teaches English and Arabic. The children who leave this warm place – usually around 5 – can perfectly handle both Arabic and English.
And last but not least, the programme includes the teachings of the fundamentals of Islam (invocations, good manners, short surahs, etc.).
My Nursery could be interesting both for parents settling in Dubai and French kindergardens who would like to benefit from the 12 years experience of the founders. Partnerships, sponsorships, twinnings, exchanges, etc could be a good idea, right ?
In the meantime, in order to still the thirst of the curious, here's the link to My Nursery's website. Enjoy: http://mynursery.ae.
[Translated from French « My Nursery, l'anglais et l'arabe pour les tout-petits » by Mouna M.]