Islamic finance: Paris-Dauphine signed a partnership with Dubai
Par Al-Kanz
Islamic Finance. Last October, Paris and Dubai signed a memorandum of understanding on Islamic Finance education and training.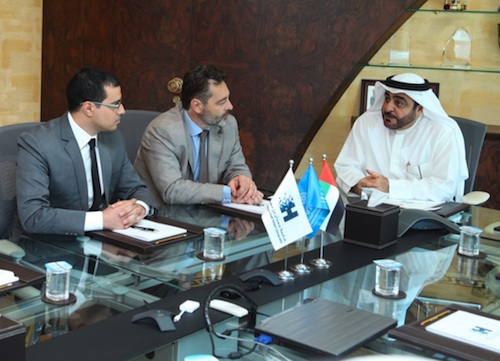 © Univeristé Paris-Dauphine
Islamic Finance. Although Islamic finance is stronger than ever before and has enormous future prospects, France is still failing to fully commit itself to a market that could revitalize its economy.
France is making a blunder with Islamic finance
The absence of an official French delegation at the 10th edition of World Islamic Economic Forum (WIEF) which saw Dubai and Malaysia seal a strategic partnership speaks volumes about the complicated relationship that France has with Muslims and Islam.
Weakened by economic crisis but with an abundance of assets that could enable it to become a global centre of Islamic finance and boost its economy, France is choosing to neglect a market of nearly two billion people since beyond Islamic finance, there are also all other sectors that define Islamic economy.
An ambitious partnership
Against the backdrop of the many problems facing the emergence of Islamic finance in France, the University of Paris-Dauphine (UPD) has succeeded in forging a partnership with the Hamdan Bin Mohammed Smart University (HBMSU). The partnership agreement was the result of more than one year's work and was signed in Dubai, on Monday, October 27, 2014, the eve of the WIEF.
The agreement will initially cover the accreditation by Paris-Dauphine of a number of professional qualifications to be launched in Dubai in early 2015 and is in addition to the two joint masters' programmes currently being offered by UPD and HBMSU.
The two universities will work together to develop Islamic Finance curricula and educational programs with a view to training future industry professionals. Similarly, research will be encouraged and presented before an audience of experts at the annual conference « Innovation Arabia ».