Rohingya: Barakacity Humanitarian Worker Jailed in Bangladesh
Moussa is a humanitarian worker who decided to assist the Rohingya. He is now being jailed in Bangladesh. For what crime? Providing assitance to refugees.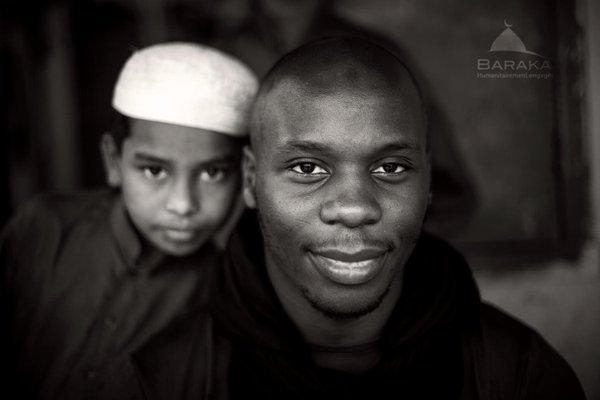 The photo above was taken during a humanitarian mission for the Rohingya. You can see Moussa on it – a very active humanitarian worker and employee of NGO Barakacity – next to a Rohingya child.
The humanitarian association based South of Paris announced the news on their Facebook page just before noon. Moussa is jailed in a detention facility in Bangladesh. The charges against him are providing assistance to Rohingya children, women, and men. Bangladesh – which is a Muslim country [sic] – does not recognize them, rather it criminalizes them.
According to Barakacity, which have spoken to the French consulate, 'the authorities accuse him of visiting schools, and being called Moussa whereas his identity papers state « Puemo » as his first name'. Moussa is the name he chose after converting to Islam a few years back.
.@AlArabiya_Eng French humanitarian worker detained in #Bangladesh, he was helping the #Rohingyas #FreeMoussa pic.twitter.com/ghadMQUfEI

— AmTakingHeed (@AmTakingHeed) 26 Décembre 2015
'We fear for his dignity and safety in the facility which he has been transfered to', Barakacity say. 'While we await more information from the French consulate in Bangladesh, we ask you to support our jailed brother, Moussa. Before taking any action, we are waiting for any more information that will help us demand our beloved brother's immediate release.'