SFCVH – Paris Mosque: Dalil Boubakeur's 'Statement'
Today we are sharing the letter dating back to November 2nd 2015, by the rector of the Paris mosque, which has caused confusion among manufacturers.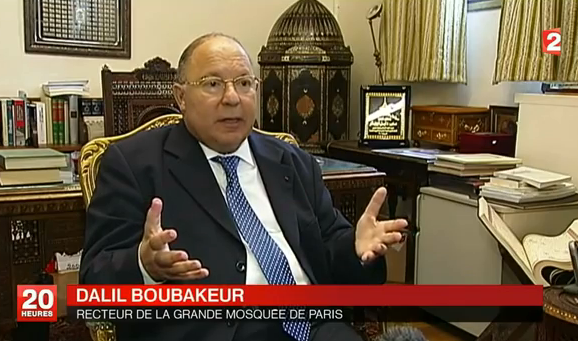 Dalil Boubakeur, rector of the Paris mosque
The Paris mosque and the French Society for Control of Halal Meat (SFCVH) have engaged in a war of words.
Read – Halalgate: Paris Mosque Blames Own Certification Agency
The two longtime partners are now at the heart of a scandal with huge financial stakes. Indeed, the SFCVH-Paris mosque team is the manufacturers' favorite certification agency.
Its number one asset: Delivering an authorization to use a Halal logo, without demanding or making any permanent, independent, or systematic monitoring. The manufacturer is thus free of any inconvenient controller. And it can use the certificator's logo – which is the key to address the Muslim consumer market efficiently – in order to sell his own 'Halal', meaning as he sees fit. Only thing he has to be careful about: avoiding the presence of pork in his products.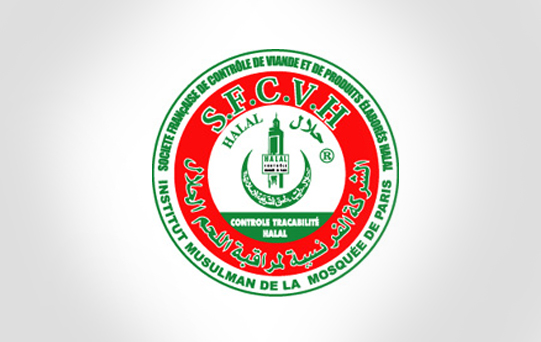 The incriminated logo
In the war of words opposing the Paris mosque and SFCVH, the following scathing and threatening document sets the pace. Back on November 2nd, it caused some trouble among manufacturers who label their allegedly Halal products using the logo given to them by SFCVH.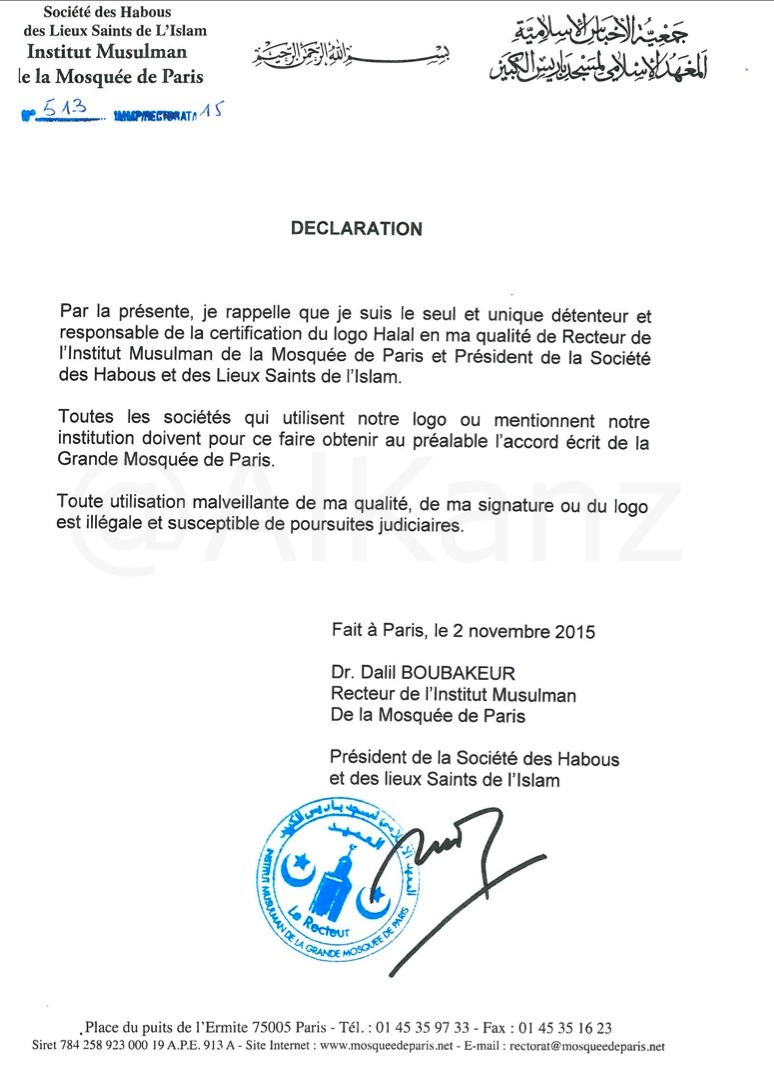 A second letter of four pages sent to manufacturers on January 13th 2016 has left them panicked. Product stocks, pre-printed packaging with the aforementioned SFCVH logo and products that have already been put on the shelves of supermarkets, hypermarkets and grocery stores… Financial losses promise to be huge. Not to mention the crisis that Carrefour, Fleury Michon, Bigard, Findus, Shems, etc and many more, are going to go through.