Son dessin a fait le tour du monde. Au lendemain du double attentat perpétré vendredi 15 mars contre deux mosquées de Christchurch [1], Pat Campbell, cartooniste australien, revisite la fougère argentée, emblème de la Nouvelle-Zélande, pour y représenter 49 silhouettes de femmes et d'hommes, les victimes du terroriste islamophobe, à différents moments de la prière.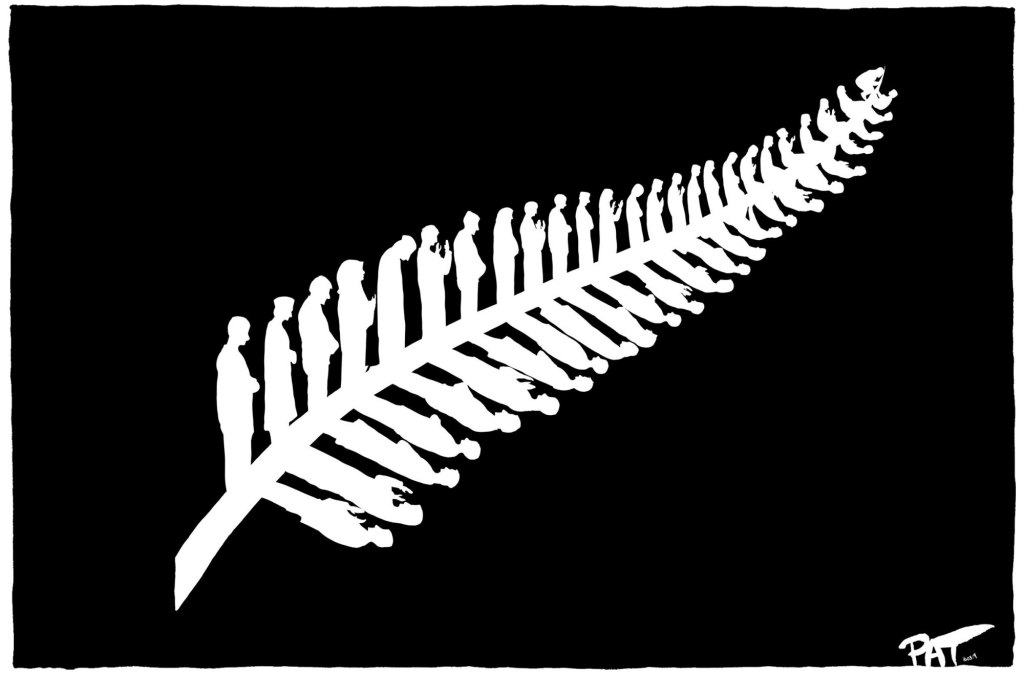 Le dessin qui rend hommage tant aux fidèles décédés qu'à l'ensemble des musulmans a été initialement publié dans le quotidien australien The Canberra Times.
Lire – World embraces Pat Campbell's moving response to Christchurch [2]
Mardi 19 mars, soit trois jours après la publication, Pat Campbell tient à livrer une confidence : samedi matin, le nombre de morts était de 49. "Depuis lors, il a augmenté à 50, donc j'ai ajouté un autre chiffre", précise-t-il dans son tweet, qu'il termine en publiant un lien vers son dessin en haute qualité, à destination de celles et ceux qui souhaitent en faire usage et pour toute "collecte de fonds à but non lucratif au profit des victimes" de l'attentat à Christchurch.
When this image was drawn on Saturday morning, the death toll was 49. Since then it has risen to 50 so I have added another figure. Below is a link to a hi-rez version for those wanting to use the image for themselves or nonprofit fundraising for victimshttps://t.co/dzEsjUNTNZ [3] pic.twitter.com/LSqFt68NMG [4]

— Pat Campbell (@patcartoons) 19 mars 2019 [5]