Organic Farming: Halal and Kosher can no longer be associated with the French organic label 'AB'
Par Al-Kanz
The Administrative Appeal Court of Versailles ruled in a judgment delivered on Thursday, July 11th 2019.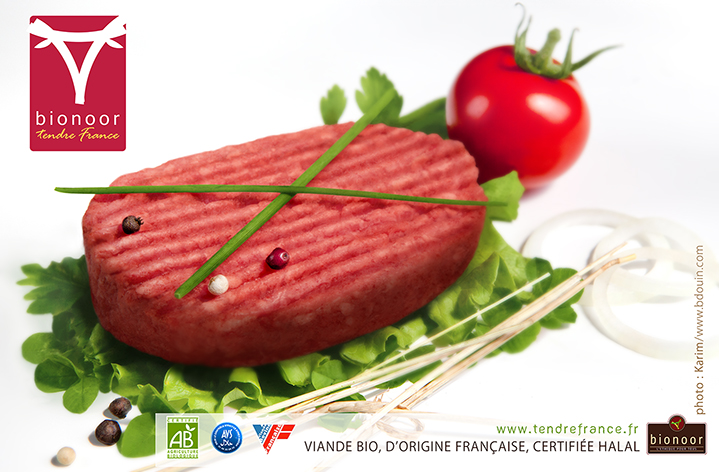 The Administrative Appeal Court of Versailles, near Paris, ruled in a judgment delivered on Thursday, July 11th that animal slaughter performed without prior stunning cannot claim the organic label "AB" [AB for "Agriculture biologique", "Organic Farming" in French]. In other words, it is now forbidden to market halal or kosher meat labeled "AB" in France.
This decision comes less than five months after the decision of the European Court of Justice, on February 26th, stating that "the organic farming label cannot be affixed to meat from ritual slaughter without prior stunning. "
Alors read – Halal and Organic Kosher: the Certification Body 'Ecocert' Imposes Prior Stunning
The OABA organisation considers that the absence of prior stunning at slaughter is incompatible with the concept of animal welfare conveyed by the term "organic farming." Its opponents claim the contrary, arguing that ritual slaughter is the best way to protect animals from a long and agonising death and great suffering. The OABA has just won the case.
Only the use of the "AB" label is forbidden, Not the use of organic farming methods
However, while the OABA celebrates its "brilliant victory" against Ecocert, the INAO (The National Institute of Origin and Quality) and the Ministry of Agriculture, the judgment only prohibits using the label "AB" not the use of organic farming methods.
Bionoor and other companies marketing organic halal and/or organic kosher will certainly put an end to advertising and marketing meat labelled 'AB' organic farming.

This does not mean that they cannot continue to produce and sell their organic products.
Organic Halal is dead, long life to the 'Tayyib'
In this respect, we can very well imagine that this is an opportunity to collectively take a serious look at this topic; that halal or kosher certification bodies add to their specifications making them equivalent to organic requirements and, consequently, put in place a halal and kosher of superior quality.
Certification bodies continue to be criticised for their limited technical definition of halal, thereby depriving it of recognition for its ethics, the good tayyib), that goes naturally with organic farming methods.
Finally, let us add that this court decision is not without consequences on companies like Bionoor which must rethink their entire commercial strategy. But more broadly the actions of OABA and some other partner associations are worrying for the future of ritual slaughter, since the latter have been working very actively for years, publicly and more discreetly among members of parliament, in regular lobbying for the outright prohibition of all ritual slaughter without prior stunning; in short, the de facto prohibition of halal and kosher.