Halal certification body AVS launches its own organic label AVS Nature 
Par Al-Kanz
A green revolution is expected in the halal meat market and its certification.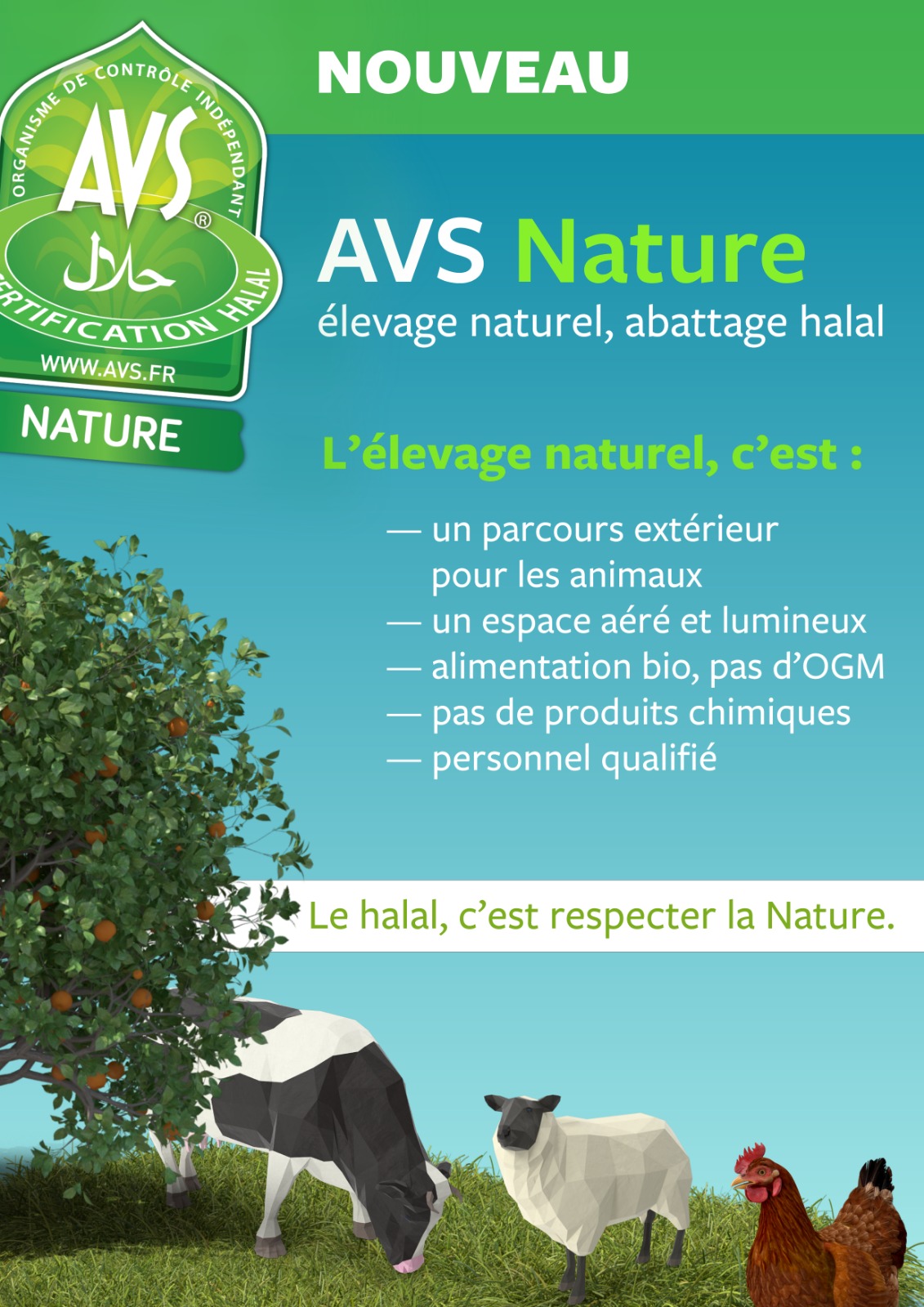 Many demanding, informed consumers have for some time expected this new label, which is the result of the legal prohibition of the use of the Organic label 'AB' with (halal or kosher) ritual slaughtered meat.
Read – Organic Farming: Halal and Kosher can no longer be associated with the French organic label 'AB'.
Last July, we wrote that certification bodies are regularly criticised for limiting halal to its technical definition, depriving it of its noble ethical meaning; indeed halal is intrinsically linked to the good (tayyib), synonymous with organic.
The certification « AVS Nature » aims to reintroduce this notion at the core of the halal process. In this sense, AVS has officially announced: « This certification guarantees the halal character of meat products from animals slaughtered without stunning beforehand and raised according to organic standards. »
The criteria of this new certification should allow the emergence of a new market for organic halal, which has no longer a legal existence in France under the 'AB' label: Excellent holding and breeding conditions, organic and GMO-free feedstuffs, no pesticides, a staff qualified in animal welfare.
It remains for Muslim consumers on the one hand to support entrepreneurs who market products labeled 'AVS Nature,' and on the other hand to encourage all other certification bodies to follow this path, that of certification and independent control – controllers must be present systematically on site – according to criteria identical to organic.