Halal Foie Gras: Let's Not Participate In These Horrible Practices
Every year around this period, Muslims want to eat foie gras (which translates as fat liver) and sadly participate in a gastronomic disaster. Reminder.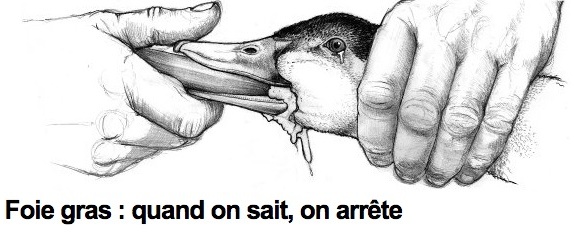 Translation: Once you know, you stop – ©Stopgavage.com
Just like every year, starting November and throughout the Holiday season, a lot of Internet users land on Al-Kanz from Google, via different word combinations dealing with 'Halal foie gras'.
We even get contacted by professionals who are looking for Halal foie gras in order to sell it to Muslim customers who are keen on eating it throughout the Holiday season (Christmas and New Year's).
Yes, there are Muslims who celebrate Christmas. Of course, everybody has their own opinion on this, but as much as some get irritated when they are reminded Christmas isn't a Muslim feast, no one has ever seen a Christian or Atheist slaughter a sheep or make Makrout on Eid.
But let's get back to foie gras. This is what Dominic Hofbauer – from the education department of the PMAF association (Worldwide Protection For Farm Animals) – told us in an interview.
French Foie Gras Production is Like Hell

'Be it Halal or not, French foie gras production is like hell for over 30 million ducks and gooses every year. Only few people know that 87% of these birds are being held in battery cages and force-fed by a hydraulic pump, causing wounds, vomiting, diarrhea, respiratory failure and a death rate increased by tenfold before slaughter… '

Read – [Interview] Le succès économique du foie gras repose sur l'ignorance des consommateurs
The L214 association has been campaigning for years now against these horrible conditions for over 30 million ducks and gooses every year. It has been doing so only in France, which represents 80% of the world market. Some of you may know one of their websites: www.stopgavage.com.
Let's start with a fact that is being conveniently concealed by the foie gras industry: each year, 80 million baby ducks are destined for foie gras production. However, females are got rid of very quickly because their liver is less good-looking than that of males.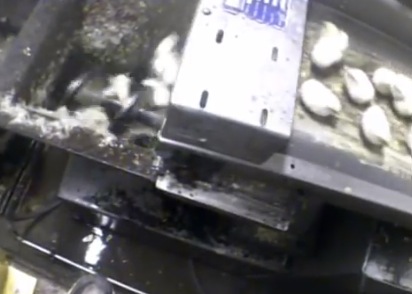 Baby ducks being ground to death. Click to watch the video.
So a mother duck's fat liver is less presentable than a duck's fat liver, whose veins are located inside of it, contrary to the females, which are either gassed or ground to death.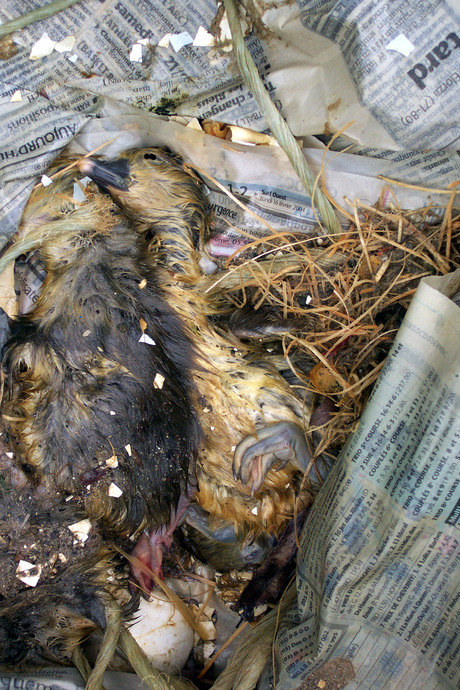 Live or die for foie gras ©L214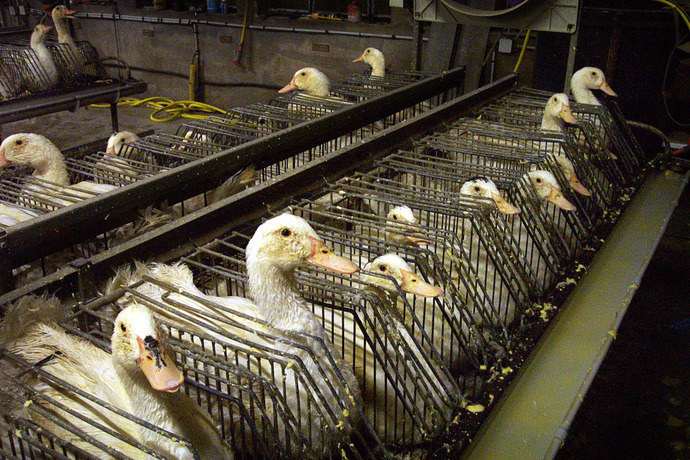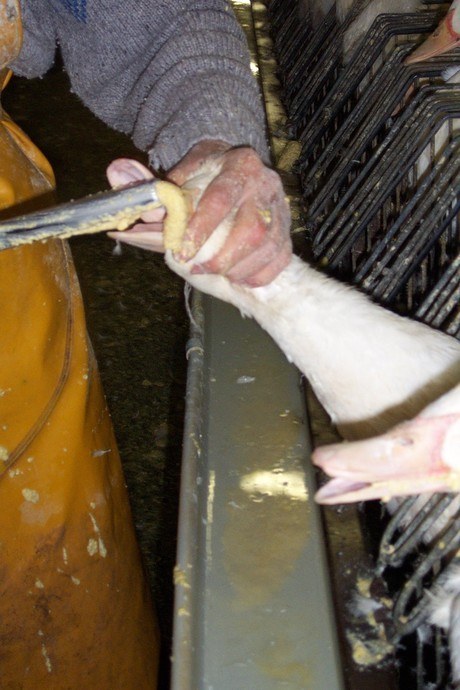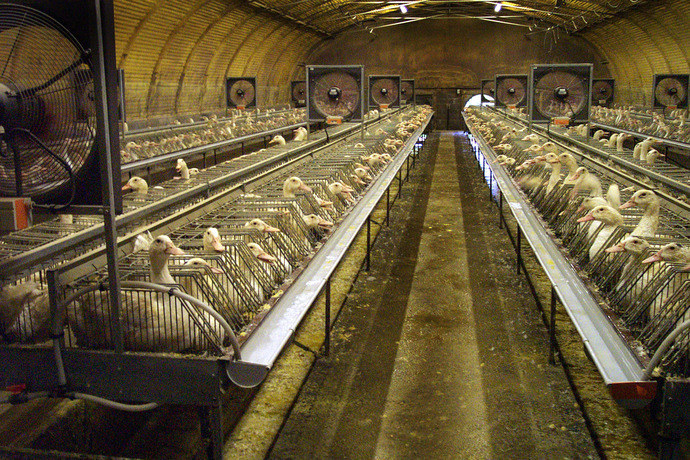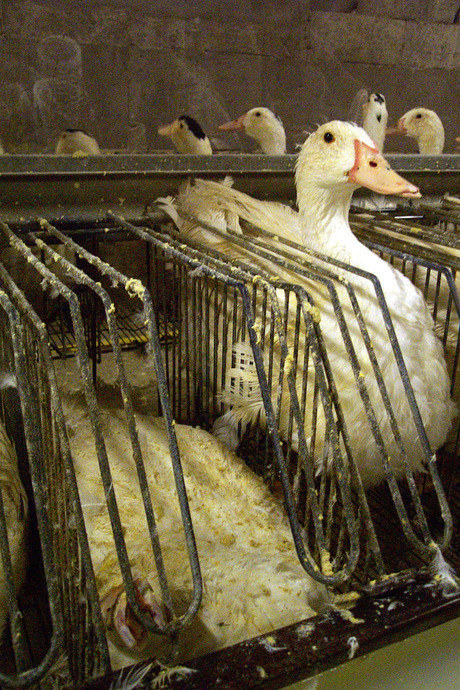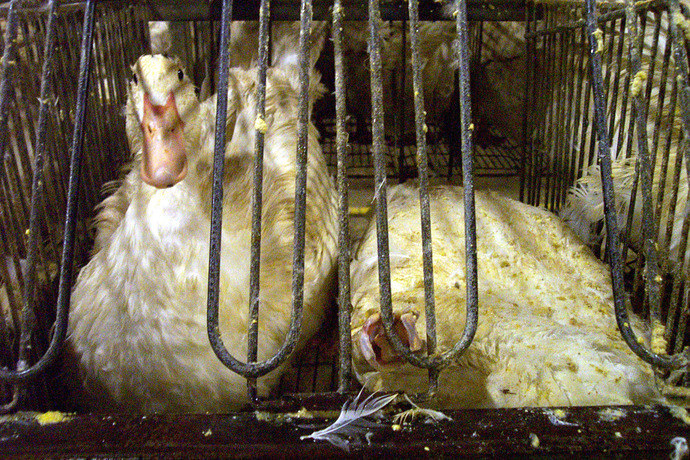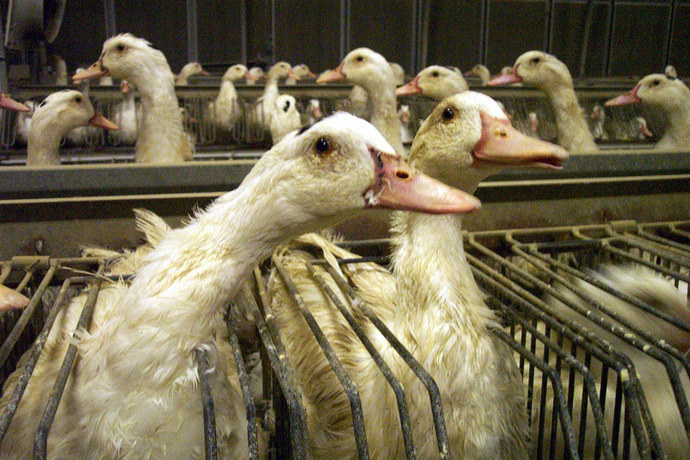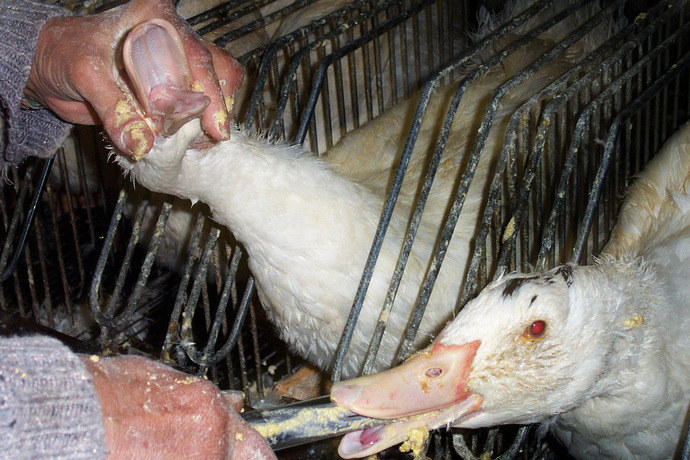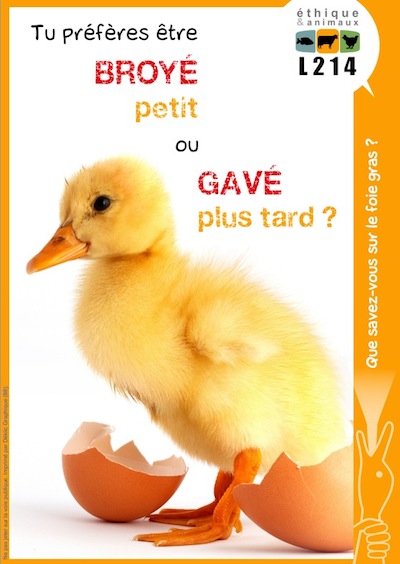 (Translation: Would you rather be ground to death or force-fed later? – What do you know about foie gras?)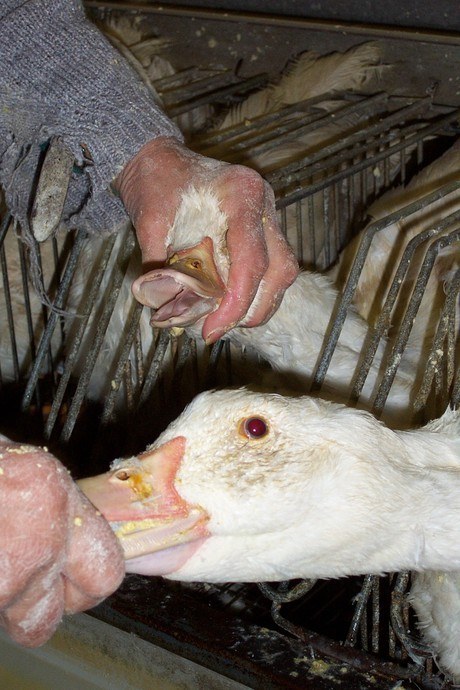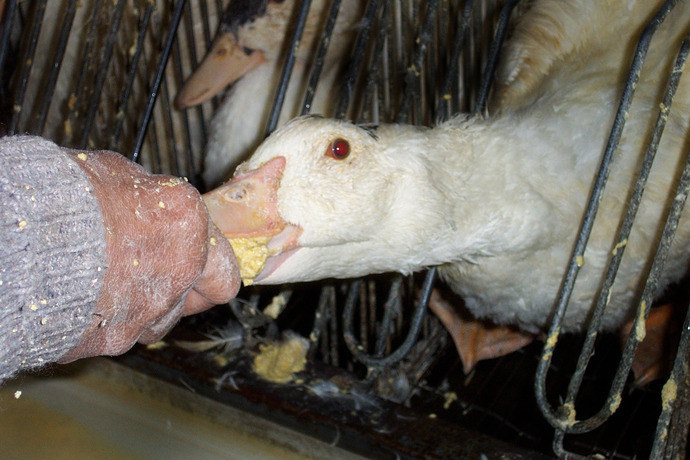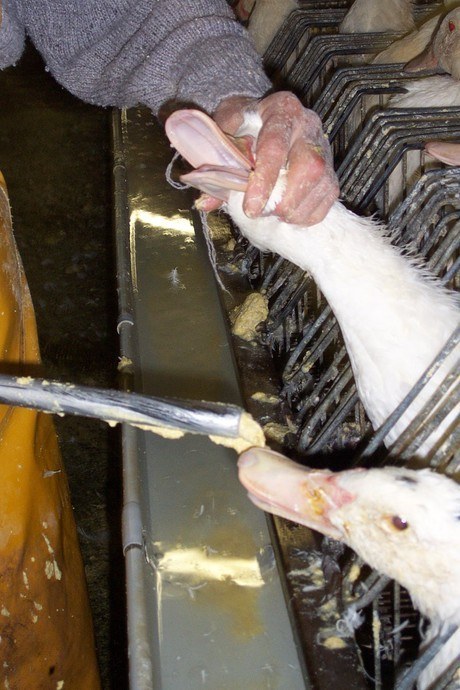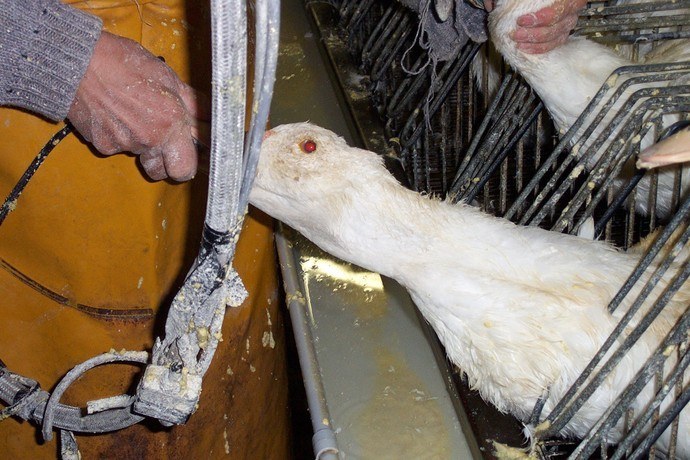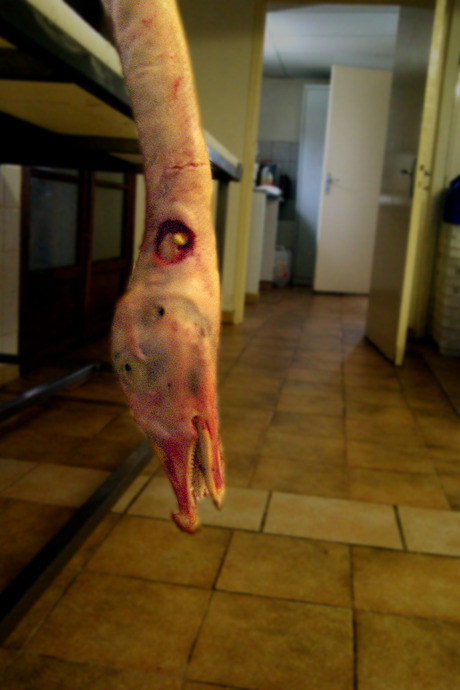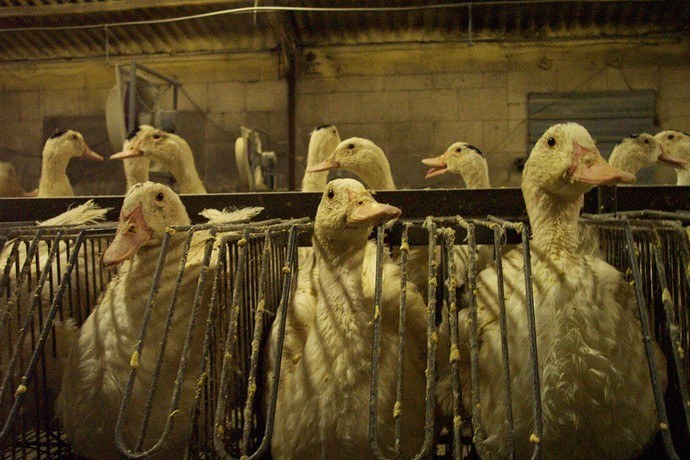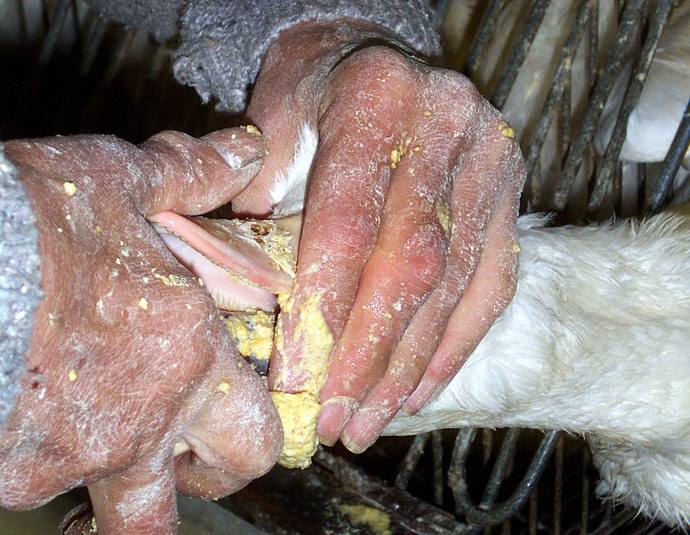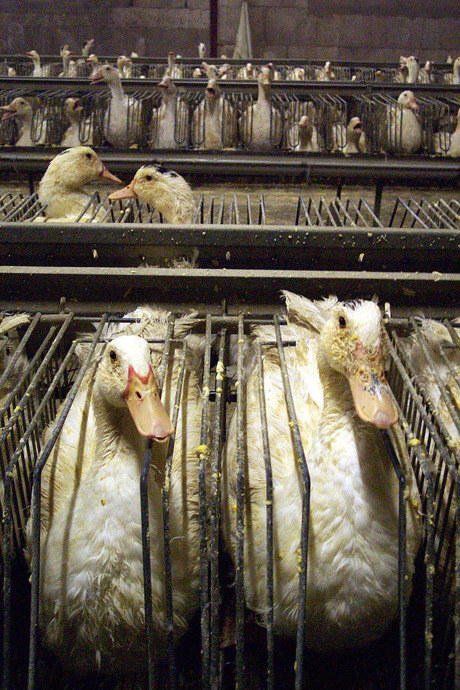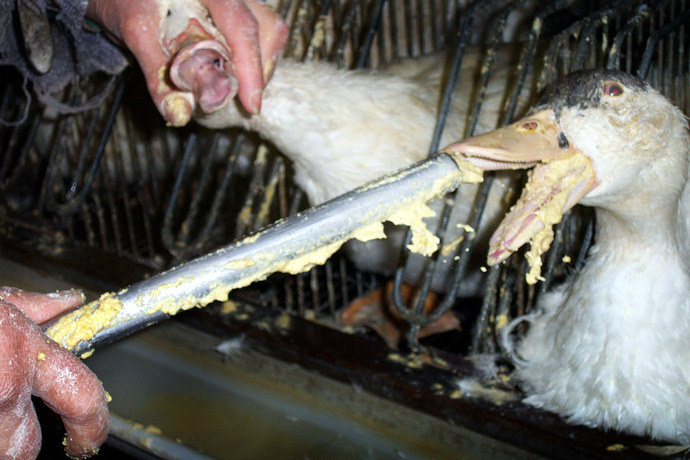 How can one tolerate such practices? How can Halal certification agencies forsake the obligation of mercy towards animals? In fact, several foie gras brands are Halal certified by the ARGML-Mosque of Lyon, the ACMIF-Mosque of Evry and the SFCVH-Mosque of Paris.
As customers and as Muslims, it is our role to remind these agencies of their moral duty and resposibility in front of God, for these horrible practices that they are maintaining and being paid for. Take a few minutes out of your day to write them. Let everybody do their part and not wait for anyone to do it in their place.
If you think foie gras is a scandal, you have to let Halal certificators know:
You can obviously express your outrage regardless if you are Muslim or not.
Please save and share the Stop Gavage website: http://www.stopgavage.com.
[Translated from French 'Foie gras halal : ne soyons pas complices de l'horreur' by Mouna M.]