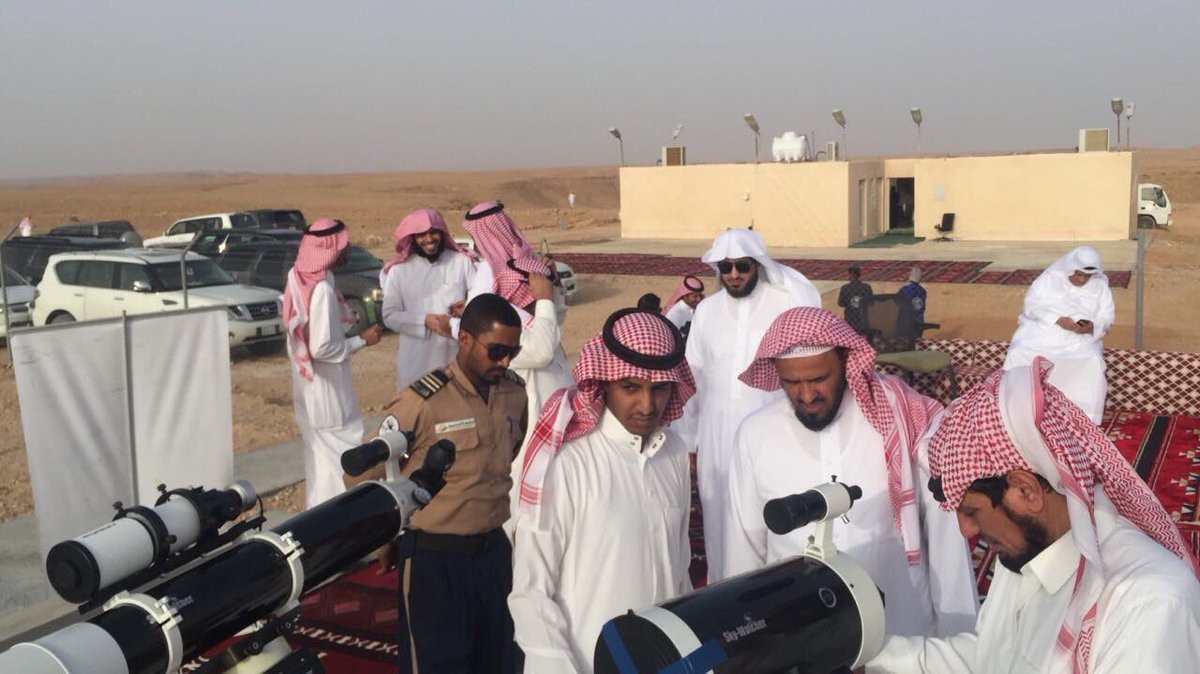 Observation du ciel – Arabie saoudite – © @AjelNews24 [1]
En Arabie saoudite, plusieurs sources rapportent que le croissant lunaire a été vu. Les autorités saoudiennes ont officiellement décrété que le mois de ramadan débute demain vendredi 24 avril.
#عاجل [2] #الديوان_الملكي [3]: #المحكمة_العليا [4]: تقرر أن غداً الجمعة 1/9/1441هـ حسب تقويم أم القرى الموافق 24 / 4 / 2020 هو غرة شهر #رمضان [5] المبارك لهذا العام.#واس [6]

— واس الأخبار الملكية (@spagov) April 23, 2020 [7]
Même date retenue au Japon.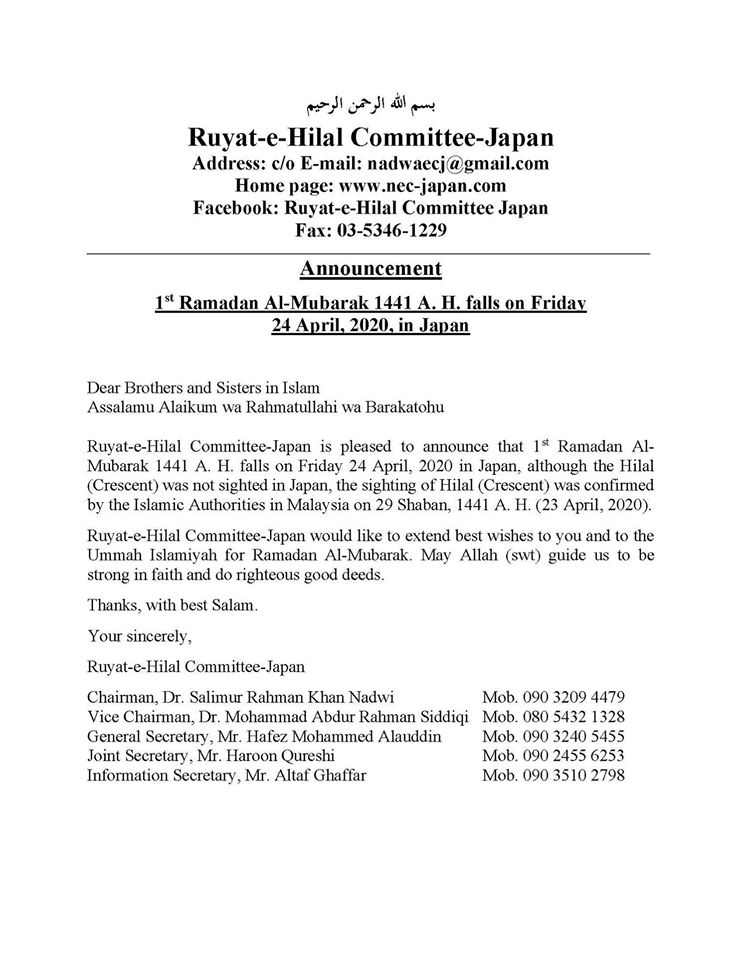 En Malaisie et en Indonésie, ramadan débute aussi vendredi 24 avril, respectivement selon The Star [8] et CNN Indonesia [9].
Vendredi aussi aux Emirats arabes unis.
#BREAKING [10]: UAE announces Friday as first day of #Ramadan [11], moon sighted https://t.co/UvlD3XdzTT [12]

— Khaleej Times (@khaleejtimes) April 23, 2020 [13]
A contrario, selon Times of Oman, le croissant de lune n'a été observé nulle part dans le sultanat. Jeudi soir, le ministère omanais des Affaires religieuses n'a reçu aucun rapport d'observation attestant une quelconque vision de la lune. Les Omanais débuteront le mois de ramadan samedi 25 avril, avec un mois de chaabane de trente jours.
De même sur l'île de la Réunion, ramadan débutera samedi 25.