En 2012, à l'occasion du mois de ramadan 1433, Instagram, le site de partage de photos, propriété de Facebook, publiait un billet sur son blog officiel [1] sous les photos suivantes.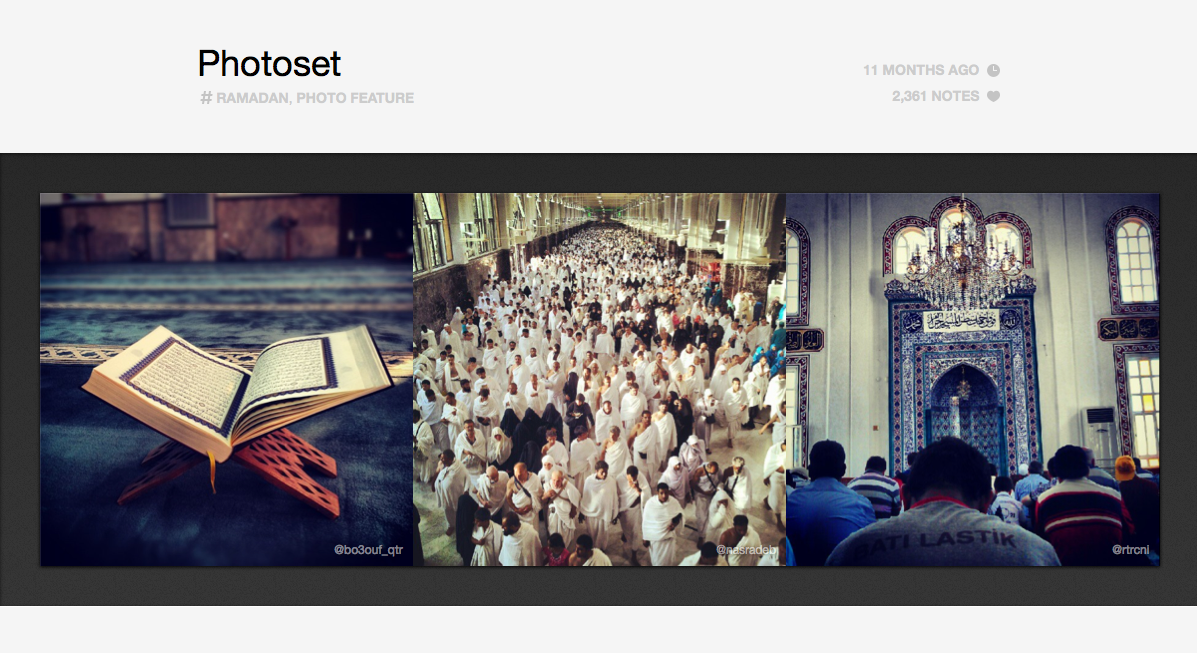 [2]
Le texte, explicatif, annonçait le début du mois de jeûne.
#Ramadan, the Muslim holy month, begins around the world this weekend. No food or drink is allowed from dawn to dusk during Ramadan, but when it's time to eat, the suhoor (morning meal) and iftar (evening meal) can be feasts.

Muslims believe Allah revealed the first verses of the Quran to Prophet Muhammad during Ramadan. The sighting of the new moon officially signals the start of the holiday and since the Muslim lunar calendar moves back through the seasons, Ramadan starts 11 days earlier each year under the Western calendar. The holiday began in Thailand and Indonesia on Friday. India, Pakistan, Malaysia and Bangladesh will start Saturday or Sunday.
Cette année, Instagram remet cela avec la publication le 10 juillet dernier, premier jour de ramadan, d'un nouveau billet qui se termine avec une invitation à parcourir les photos postées par les utilisateurs du service de partage de photos en ligne à partir du hashtag #ramadan
« Experience Ramadan around the world by exploring the #ramadan hashtag. »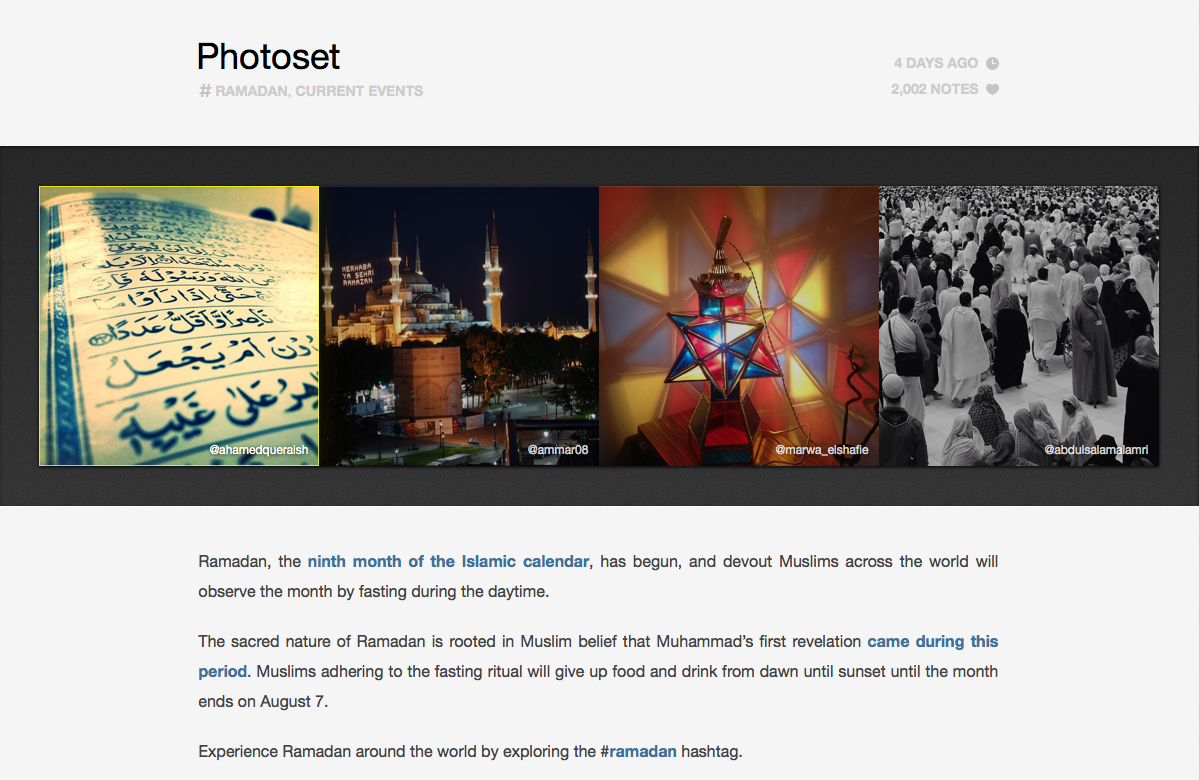 [3]