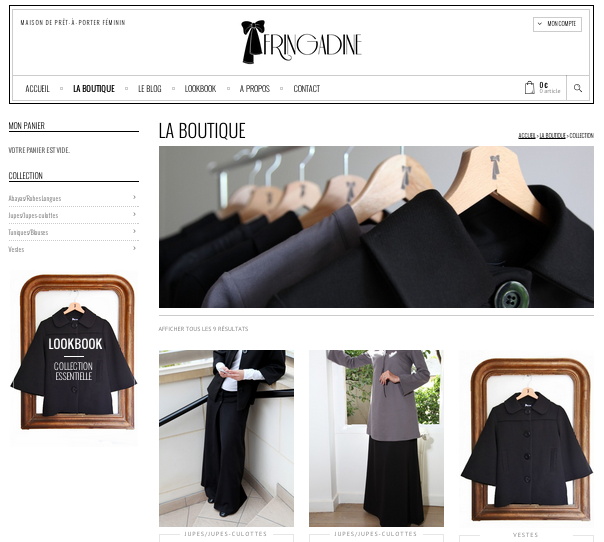 The brand Fringadine, created by two young women – one from London, the other from Paris – has just launched.
Fringadine [1] is a women's clothing brand, just like dozens of others on the Internet. But here's the difference : at Fringadine, quality has been made a priority, the first collection being limited edition and some pieces exclusive to the brand.
Rarity and quality do have their price. So the items are obviously not affordable for the wider general public. Some will be upset about this, others will comprehend. But everyone will have to agree on the valuable and finest of work.
To discover Fringadine's online shop, click the following link : (Men, you might want to get a little something for your wife as well) Fringadine, prêt-à-porter féminin [1].