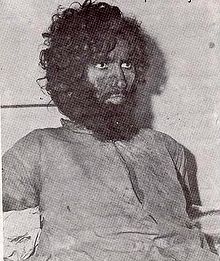 Juhayman al-Utayby – ©Wikipedia
This bloody story is often unheard of by younger generations. On November 20, 1979, Muharram 1st 1400, around 200 to 300 armed individuals took over Masjid al-Haram, the Grand Mosque of Mecca. [1] They were commanded by a man called Juhayman ibn Sayf al-Utayby, a Saudi military who blamed the regime for its ties with the Americans and corruption.
Most surprisingly, Juhayman ibn Muhammad ibn Sayf al-Utayby insited his brother-in-law Muhammad ibn Abdallah al-Qahtany, also participating in the attack, be recognized as being the Mahdi, the savior of the end of time.
Bloodshed would have be a sacrilege, it was out of the question. The Kingdom's authorities did not take any action until the Ulama issued a fatwa [1] to lift the prohibition. Once they did, the Saudi armed froces began the assault, which ended up in a failure. More than a hundred men of the Saudi Arabian National Guard died.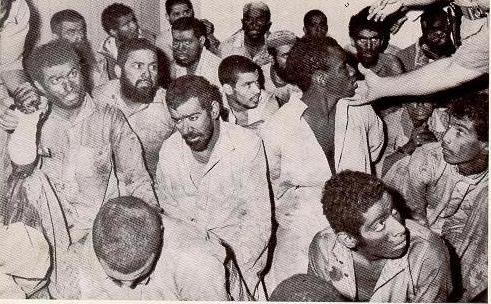 Al-Utayby's men were either killed during the assault or taken into custody – ©Wikipedia
So King Khaled of Arabia turned to France and its famous GIGN (National Gendarmerie Intervention Group). The super quick conversion of controversial Paul Barril – and some of his men – remained a historic moment. So the French led the Saudi troups and managed to put an end to Al-Utayby's operation on December 5, 1979. He was beheaded a month later along with around sixty of his men.
On Thursday November 20, 2014, The New York Times' Twitter account posted about this event which took place 35 years ago.
35 years ago today, militants seized Mecca's Grand Mosque igniting a 15-day standoff. http://t.co/oRsiC1kqbT [2] pic.twitter.com/THHeBCtcfq [3]

— NYT Archives (@NYTArchives) 20 Novembre 2014 [4]
[Translated from French '20 novembre 1979 : la Grande Mosquée de La Mecque prise d'assaut' [5] by Mouna M. [6]]