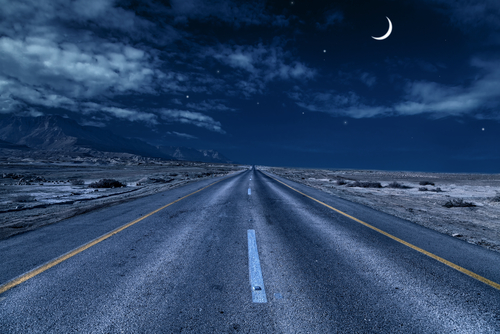 ©Shutterstock [1]
Nous voici entrés dans le sixième mois du calendrier musulman [2], le mois de jumada ath-thani [3], dit aussi "al-akhir".
Plusieurs comités d'observation du croissant lunaire (hilal) à travers le monde ont comme chaque mois scruté le ciel le 29e jour du mois précédent, le mois de jumada al-awwal.
Dans plusieurs pays, le 1er jumada ath-thani correspond au vendredi 11 mars, soit à hier.
#Wifaq [4] has received for no news of #Moonsighting [5] in #Britain [6] or #Morocco [7] so #Jumadalakhira [8] 1437 starts from #Friday [9].

Jumada Al-Thani

— WifaqulUlama (@WifaqulUlama) 9 mars 2016 [10]
The UK Ulama have decided that the month of Jumada-al Ukhra 1437 AH will start from Friday 11th March 2016, Insha-Allah.

— Moon Sighting for UK (@ICOUK) 10 mars 2016 [11]
The Hilal was sighted. Tomorrow is the first day of Jamad al-Ukhra, 1437.

— Central Hilal Cmte. (@CentralHilalCmt) 10 mars 2016 [12]
Therefore, the month of Jumada-at-Thania (Jumadiyul Ukhraa) will commence from Friday, the 11th of March 2016.

— Moonsighting_AUS (@MoonsightingAUS) 10 mars 2016 [13]
A contrario, aux Etats-Unis, le comité d'observation de Chicago annonce que le 1er jumada ath-thani correspond au jeudi 10 mars.
Jumaada al-Thani 1, 1437 will be Thursday, March 10, 2016. The moon was sighted by our contacts in the Caribbean. https://t.co/RY2dPYp5zB [14]

— Chicago Hilal (@chicagohilal) 10 mars 2016 [15]
En France, la sunna liée à l'observation du hilal est délaissée toute l'année par les mosquées, hormis pour le mois de ramadan. Seul l'Observatoire lunaire des musulmans de France procède tous les mois à cette observation, indispensable et nécessaire pour déterminer le début et la fin de chaque mois du calendrier musulman.
Lire – Jumada ath-thani 1437 : le croissant a été observé en France [16]
Dans tout juste trois mois, nous jeûnerons in sha'a-Llah à l'occasion du mois de ramadan 2016 [17] -1437.