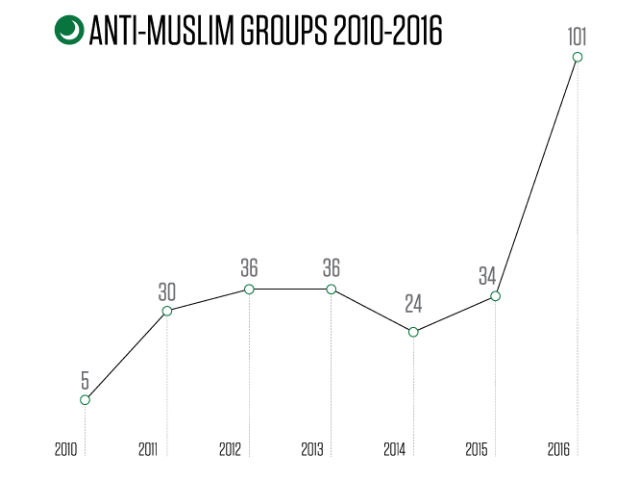 Citant un rapport du Southern Poverty Law Center, le site MotherJones [1] rapporte que le nombre d'organisations islamophobes est passé de 34 à 101 entre le début et la fin de 2016. Soit trois fois plus en un an.
The number of anti-Muslim hate groups in America tripled last year, according to a report released Wednesday by the Southern Poverty Law Center, a watchdog organization that tracks political extremists. Between the beginning and end of 2016, the number of anti-Muslim groups increased from 34 to 101—by far the largest spike since SPLC began tracking the category in 2010.
Le site note que cette multiplication a débuté avec le lancement de la campagne présidentielle de Donald Trump, lequel n'a eu de cesse de montrer du doigt les musulmans sous couvert de la dénonciation du « terrorisme de l'islam radical ».
Pour lire l'article de Motherjones, cliquez sur le lien suivant : Anti-Muslim Hate Groups Have Tripled With the Rise of Trump [1].